What are IT Operations?
IT operations are the collection of processes and services that an IT department provides to its employees and customers and uses internally to operate a business. Support for hardware, software, and internal and external IT systems is a part of IT operations.
According to Gartner, IT operations areas are selected to provide efficient services at the best possible quality and competitive cost. Every company that employs computers has at least elementary IT operations based on how it addresses external and internal objectives.
The functions of IT operations include:
Network Management
Network management systems in IT operations collect and analyze data regularly and push out setting adjustments to enhance efficiency, stability, and privacy. Additionally, they control costs and reduce system downtime.
Configuration Of Systems
Hardware, software, or a blend of both comprise a system configuration. It refers to the many models of devices installed in the system and the software used to run that system. IT Operations assist us in getting a better understanding of the system so that we may make modifications and repairs when required.
Server Management
IT Server management is a method of overseeing and maintaining all the servers to run at their best. It includes collecting and providing data from various applications to assess their speed and performance, updating existing software, and backing up all the data.
Firewall Management
Firewall management includes setting rules and regulations, evaluating compliance logs, and tracking alterations in the system. It means keeping track of who has access to firewall settings to prevent unauthorized access as it could leak confidential information about the company.
Hardware and Software Up-gradation
The most recent version of software or hardware is an upgrade. It frequently comes with significant changes like new operating systems that radically affect or transform the application experience. Upgrading software and hardware generally improves performance, fixes bugs, and adds new functionality.
Managing Help Desk
IT Help Desks are in charge of providing expert support and help to employees who operate the company's systems. They communicate with them over the phone or in person to handle their computer difficulties so that all the operations run effectively.
Providing Disaster Recovery Plans
IT Operations teams make disaster recovery plans. These plans are comprehensive guides on what actions should be taken after a disaster. A strategy will tackle both intentional and unintentional disasters, such as the consequences of cybercrime and electrical failure.
Mitigating System Disruptions
While disasters are inevitable, IT operations make sure that they reduce them to a greater extent. It includes preparing for the worst-case scenarios and making a plan so that all operations run seamlessly.
Taking Up Maintenance Measures
Deleting duplicate files, storing outdated files separately, system patches, anti-virus downloads, checking downloaded software packages, and hardware and other equipment checks are all maintenance measures taken by IT professionals.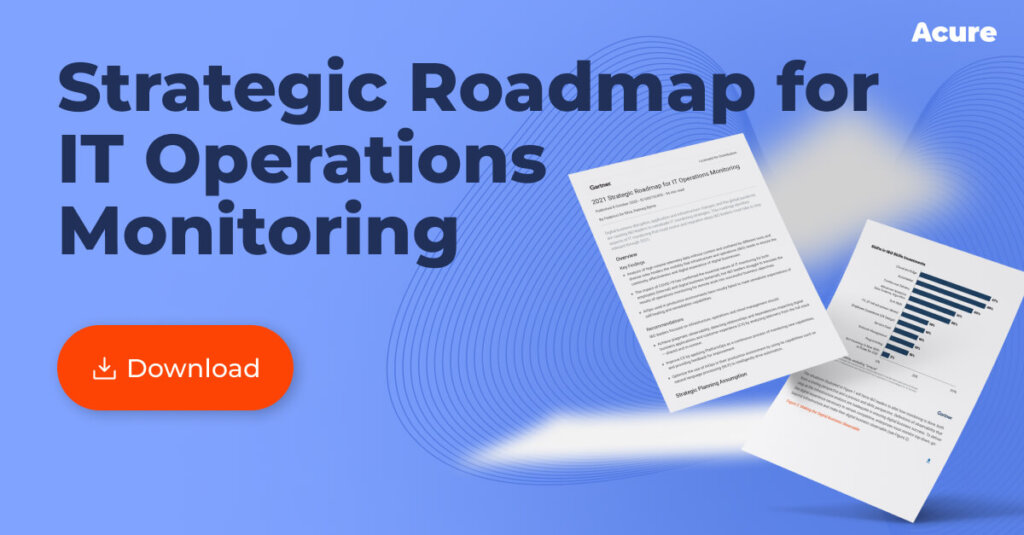 Why is IT Operations Important?
IT Operations is deemed vital for the following reasons:
Provide Data Solutions
IT operations are in charge of backing up data, restoring systems following a service outage or upgrade, setting and tweaking servers and other configuration items to improve performance, and allocating precious IT resources.
Disaster Management 🔥
IT operations teams plan, test, and execute emergency preparedness scenarios to protect the business from severe delay and revenue loss in case of a large service outage or unforeseeable problem.
Manage IT Infrastructure
Computing and networking gear and software programs running on systems make up the IT infrastructure.
Infrastructure management is essential so that the computer hardware runs smoothly. Additionally, it provides network security and facilities management.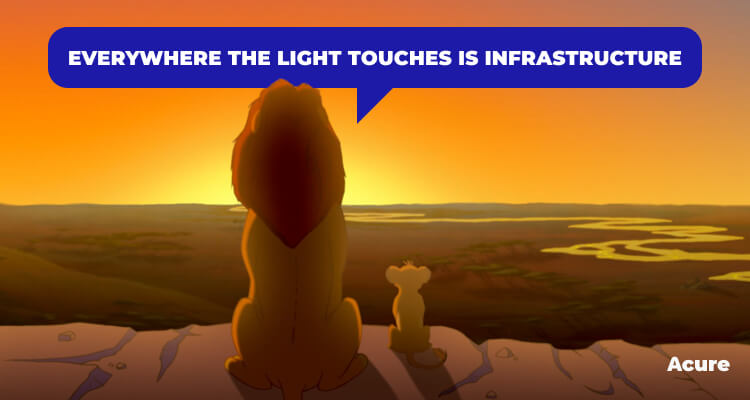 Grow IT Infrastructure
People working in IT operations can be visionaries working to evolve the infrastructure to meet the needs of the business. They implement changes in the existing IT software and hardware to improve the overall output.
At times, they introduce new hardware and software applications to solve the recurrent problems in the existing system.
IT Operations Management (ITOM)
ITOM refers to the operations and practices that an IT department manages, such as administrative operations, hardware and software maintenance, and internal and external client services. ITOM ensures that an organization's services and processes are available, function well, and are efficient.
Read: A single system for automated IT operations 🚀
Advantages of ITOM
Businesses benefit from effective ITOM in a multitude of ways:
Forecast Problems
ITOM systems assist in the interpretation of data throughout the IT infrastructure. Machine learning aids in noise removal, irregularities detection, and the minimization of hours wasted on false positives.
Provide Uninterrupted Service To End User
ITOM enables you to pinpoint root causes more rapidly at higher accuracy. You may use data to coordinate across teams while actively working on advised insights to reduce outages, increase service quality, and empower employees and clients.
Eliminate Unnecessary Processes
ITOM enables workflows to reduce inefficient manual processes and equips your employees with meaningful insights that they can share freely across divisions. It reduces repetitive tasks and minimizes recovery time by providing pre-built standard operating procedures and workflows.
Increase Staff Productivity
The better asset management that comes with IT operations deployment might also help you achieve more productivity from your personnel, particularly your IT team. It can be usually achieved by increasing the transparency of the mechanisms that your company relies on to function efficiently.
Disadvantages of ITOM
Although beneficial, there is another side to ITOM that you should be aware of. So, here are a few disadvantages of ITOM below:
Cumbersome Process To Predict Anomalies
Not all problems are instantly evident. Users frequently attempt to develop queries to discover particular aspects when confronted with unexpected and unrecognized abnormalities. However, the efficiency of these inquiries is contingent on the understanding of the user of the problem.
Difficulty In Adding New Services
When IT operations management supports a new service, it may be unprepared to scale operations. Adding additional services to an infrastructure that lacks a framework for integrating data from the IT environment may result in a more fractured infrastructure causing a higher vulnerability.
Top Careers in IT Operations 👨‍💻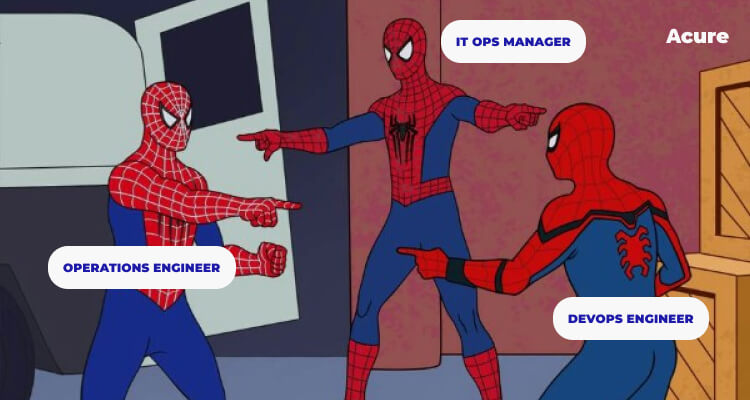 If you are interested in computers and looking for an opportunity in IT operations, here are a few roles you can apply to:
IT Operations Manager
The purpose of the IT Operations managers is to exert and retain control over IT services and the infrastructure components. It entails managing daily operations such as workflow management, backup and recovery, system repair after breakdowns, and other general maintenance duties.
Moreover, to avoid overheating and system breakdowns, their main job is to ensure that server rooms and data centers are adequately ventilated and air-conditioned.
A bachelor's degree in computer science, management, or a related discipline is essential for this post. The employee would benefit from a master's degree in business administration or one of these subjects.
The individual should be exceptionally skilled, well-written, and data-driven. Strong communication skills are necessary to explain problems and solutions effectively. Additionally, the recruiter would look for leadership qualities to guide the subordinates and manage their team.
The entry-level IT operations manager's salary starts at $100,000 per year in the US and Australia. In India, you can expect the average salary to be Rs. 10,00,000 lakhs annually.
Operations Engineer
An operations engineer is a specialist who ensures that a company's operations are running smoothly. Operations engineers are responsible for handling repairs and improvements to the IT infrastructure and interacting with department managers to train them and their employees.
Besides that, they must also inspect technology for problems and inform department supervisors about routine maintenance.
To become an operations engineer, one requires a bachelor's degree in engineering or a related field. A master's degree is considered a plus sign.
Moreover, additional skills are required. It includes exceptional research skills and technical skills. Apart from this, the potential employee should possess knowledge of the latest computer systems and have a problem-solving and analytical brain.
If you are selected for the post, you get the chance to earn approximately $77,335 in a year.
DevOps Engineer
A DevOps engineer is an IT generalist with a broad understanding of development and operations, such as coding, network maintenance, technical support, and DevOps toolchains.
They also take part in release engineering. It includes the time spent developing and executing application code. DevOps engineers work on the programming language, the amount of automation in the pipeline, and whether the design is capable in the cloud.
DevOps engineers often have a bachelor's degree in software engineering, computer science, or a similar subject. A bachelor's degree in mathematics can also help you advance in DevOps engineering.
Subsequently, DevOps engineers should be able to design, manage, and execute software applications. They should be familiar with Go, Scala, JavaScript, PHP, and Ruby programming languages.
But, this is not all. As a DevOps engineer, you should have strong communication skills, effective leadership and management qualities, and an understanding of the company's system architecture and daily processes.
In the United States, the average income for a DevOps Engineer is $126,302.
With two years of experience, the average starting salary for a DevOps Engineer in India is roughly four lakhs per year. In India, the income of a DevOps Engineer may increase to 12 lakhs per year later.
If you liked the post, share it on social networks, or subscribe to the newsletter, so you do not miss new publications!