Hi everyone! We are glad you checked out this page. Here we would like to share the information about our team and our solution.
In the modern world, every company is a digital organism, living and functioning according to digital laws. It is necessary to ensure the stability of a business using methods that guarantee reliability of IT systems. As it is clear that the old methods are no longer sufficient or even applicable today.
Acure is a breakthrough innovator in the AIOps space, with a mission to reduce global IT downtime and prevent critical incidents across the entire range of system operations. We make IT faster.
We are proud that our product is used by hundreds of companies around the world.. Acure.io is a simple and functional low-code monitoring platform for better observability, powered by AIOps. Thanks to Acure.io, companies are moving from manual labor and low staff efficiency in IT operations to autonomous IT Ops. Using rules and artificial intelligence, Acure itself maintains complex IT infrastructures, improving availability by a factor of two and increasing labor productivity by 60%.
Our World Class Investors
Over the past 5 years, we have been dedicated to crafting a cutting-edge Acure product for the market. Our journey began as a straightforward alert aggregator, but we have since flourished into an impressive AIOps system.
Acure's success and growth would not have been possible without the unwavering support of our esteemed investors. Their belief in our mission and vision has been the driving force behind our accomplishments. Our investors come from a diverse range of backgrounds, including venture capital firms, angel investors, and tech industry veterans who share a passion for innovation and a commitment to nurturing the next generation of groundbreaking technology.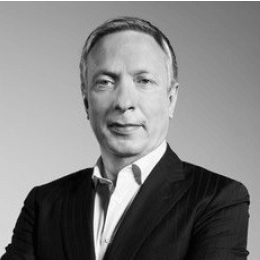 Ratmir Timashev
Ex-CEO & Co-Founder of Veeam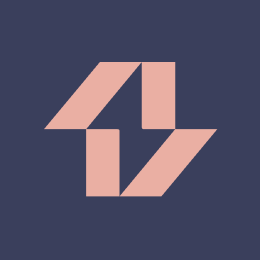 New Nordic Ventures
Tech Startup Accelerator & Investor
Synthetic functional monitoring, business monitoring, topology builder
Event management, Correlation, Noise reduction, Root cause analysis
Log management, Data extraction agents
Extended CMDB, Auto discovering, dependencies, mapping
Low-code automation engine, Advanced Root Cause and Impact analysis
Cause management, Autonomus ITOps, Anomaly detection
We believe that by distributing a free product to IT professionals, we are making a significant contribution to the development of the global IT community.
2018
In 2018, the history of Acure began. We changed the name and strategy several times, we were looking for the best way to enter the market, so that never again IT professionals would have to sit and look in 20 different windows of different monitoring systems in order to understand how IT is functioning, why this or that failure occurred and who is behind it. It should respond, and it may already be time to eliminate it automatically with a script.
2019
In 2019, we created a product company in Russia. We had a MVP and went around the market, started offering it to customers. So it turned out that clients needed a mechanism for aggregating data from many monitoring systems into one to launch alerting from it. Banks, telecoms, e-commerce, retail thought of creating something of their own or taking ready-made from the market. Several large customers liked it and together with them, based on their wishes and needs, we began the process of product development.
2020
In 2020, we made a clear decision for ourselves to enter the global market and compete with the world's best AIOps systems. At the beginning of the year, we completely switched to a remote work mode and never returned to the office. We were inspired by the success of DataDog, Dynatrace, Splunk and others. During this year, we have visited almost all the world's leading exhibitions, such as GITEX, WebSummit, CommunicAsia and we had paid for tickets to MWC in Barcelona, but it was canceled due to COVID. We made more than 100 interviews with engineers around the world, received several awards at startup competitions, passed 3 large accelerators.
2021
In 2021, we moved to Riga and raised the first money in the form of venture capital funding from the European venture fund New Nordic Ventures. Realizing that we need to move faster and more aggressively in terms of marketing, we decided to launch the second fundraising. As a result, Ratmir Timashev, the former CEO and co-founder of Veeam, a leader in the field of Data Protection, joined us, the capitalization of which has long ago exceeded $10 billion. As a result, the total amount of funds raised was $1.5 million.
2022
In 2022, to accelerate the distribution of the product, we are releasing the Acure.io SaaS product to our On-premise version and adding a lot of new and interesting functionality (cases, advanced root cause analysis, auto-discovery and collection and analysis of metrics with an anomaly detector).
Our Worldwide Team
composed of professionals in the field of development, DevOps and architecture of solutions for monitoring, observability and IT Operations automation. Our employees work from different parts of the world and we are proud of our strong team.
We continue to develop the product, increase our community, and look forward to your participation in this. We will be glad to see you as clients, partners, and community members!