What Is IT Ops?
IT stands for information technology, which describes the use of hardware and software to create, store, process, and obtain data across a network. In today's tech-focused world, every organization has an internal information technology department that handles its computer system and all of the related equipment. An IT operations manager oversees the management of technological communication and the hardware and software associated with it.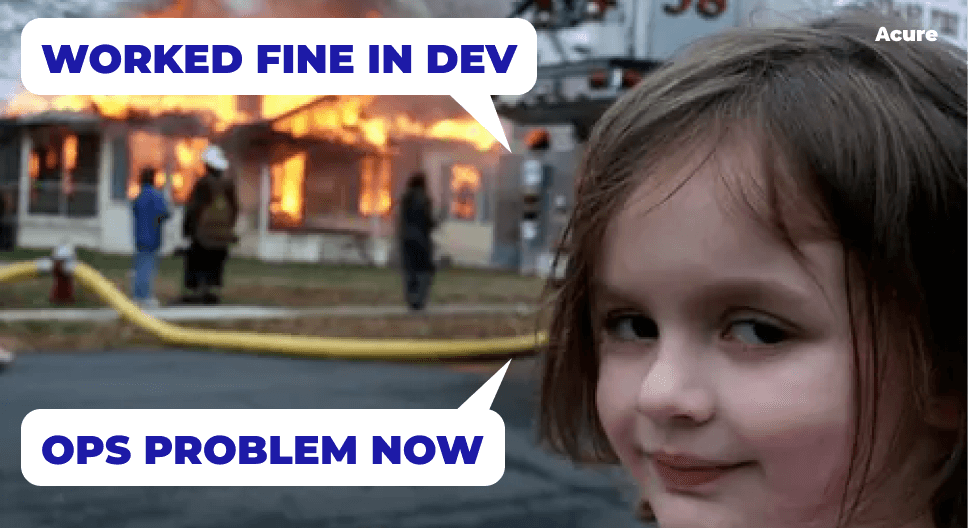 IT operations is one part of the Information Technology Infrastructure Library (ITIL). This set of practices, tasks, and procedures helps businesses accomplish their goals using information technology. There are four key functions in the ITIL best practices methods when referring to IT service management:
IT operations
Technical management
Application management
Service desk management
💡 You can find more about IT Ops in our blog.
As IT ops manager, you will be in charge of all of these.
What Is an IT Operations Manager?
An IT Ops manager leads the IT team in designing and maintaining the company's IT infrastructure and providing IT support. As IT ops manager, you will ensure that every aspect of the IT division runs smoothly and resolve any problems that may arise.
Another aspect of the role involves managing the software and hardware needs of a company. You will need to ensure that everyone on the team knows how to use the various computer systems and equipment.
An IT operations manager handles the daily tasks related to overseeing the business's IT infrastructure, including upgrades and maintenance. Many different tasks arise throughout the job, including managing real-time reporting systems and supervising a team of IT professionals.
As IT operations manager, you will also be responsible for setting up appropriate policies and practices to ensure the company's IT services are reliable, accessible, and secure. Managers in this role need to monitor and oversee the entire IT infrastructure to ensure that everything is proceeding efficiently.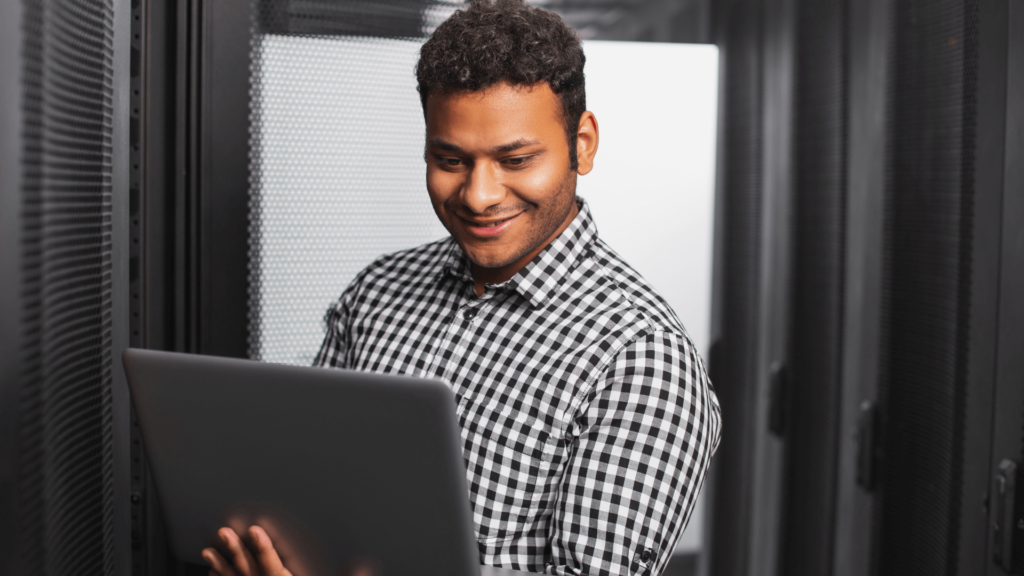 Career/Salary 💰
The IT Ops Manager position is a rapidly expanding field with many growth opportunities. This position lands fourth place by U.S. News and World Report as the best technology job worldwide.
Information technology operations managers make an average of $55 per hour. Annually, IT operations managers earn $114,752. The lower average is under $86k per year, while the top earners can make upwards of $152,000 per year. Keep in mind that your salary will depend partially on where you live and work. An IT ops manager working in the heart of California's Silicon Valley will earn more than one working for a small company in Montana.
Whether you've already graduated with a bachelor's degree and are ready to put your skills to the test as an IT ops manager or you just want to see what jobs are out there, explore job postings for the IT operations manager role:
IT Infrastructure & Operations Managers at TEKsystems manage the IT division of this prestigious law firm. NPA Worldwide has IT Operations Managers on staff to lead and manage their IT division.
If you want to work in the investment niche, Otis Wealth has IT Operations Managers who must manage everyday IT needs as well as keep IT systems secure. Uber's Ad Operations Program Manager supports the advertising revenue team and drives operational improvements.
If you want to branch out into the Internet of Things, companies like Impinj hire IT Operations Manager to oversee hybrid cloud infrastructures and plan and execute infrastructure strategy.
The Information Technology field is rapidly expanding and has an expected growth rate of 11% for the timespan of 2018 to 2028. Statistics also show the projection of 46,800 new jobs across the United States.
Top 6 Skills for an IT Operations Manager 💪
When building a career in IT operations management, these are the six skills that you should master.
1. ITIL
You need to master ITIL as this is the industry standard for IT technology operations management jobs. The ITIL principles and processes govern every aspect of IT and define the protocol for IT within an organization. Mastering ITIL will put you ahead of the game when it comes to the IT operations manager career path.
2. Project Management
IT managers must have strong project management skills to be efficient. This encompasses managing the scope of various internal and external projects related to the IT department. From handling timelines to overseeing budgets and negotiating with software vendors, project management is one of the less technical skills that a good IT operations manager will need to master.
3. A Strong Knowledge of the Cloud
An IT operations manager must have a strong understanding of the cloud and should know how to manage all aspects of cloud services. A strong skill set in cloud computing will ensure the efficient handling of software and the effective training of staff members. IT operations managers oversee everything cloud-related, from planning the migration of files to designing and implementing cloud-based IT solutions.
4. Acure
IT Ops managers can't manually oversee every component of the IT infrastructure. A working knowledge of the most popular monitoring software is crucial as an IT Ops manager. Acure is a popular software tool that IT operations managers use to facilitate automated actions and root cause analysis. Acure is a powerful tool for effective process management, automation, and preparing for and responding to downtime.
💡 Read more about features of the last Acure update in our blog.
5. Excellent Strategizing
An IT manager will need to have strategic thinking and a careful approach. Often they are in charge of setting up an entire technology infrastructure, including all of the computer systems. They will need to be able to plan out the software and hardware, deploy software updates throughout the organization, and design scalable processes. One key aspect of IT management is developing a strategy for anticipating the future technology needs of a business.
6. Communication
Whether you are manning the service desk and assisting employees with IT issues or designing a plan to migrate data to the cloud, you'll be working with people. Good communication skills are a must as an IT ops manager.
Educational Requirements to Become an IT Ops Manager 🎓
According to statistics, roughly 63% of operations managers have a bachelor's degree, and 13% have a master's degree. However, the position focuses more on experience than on educational qualifications. It is possible to become an IT ops manager without attending college.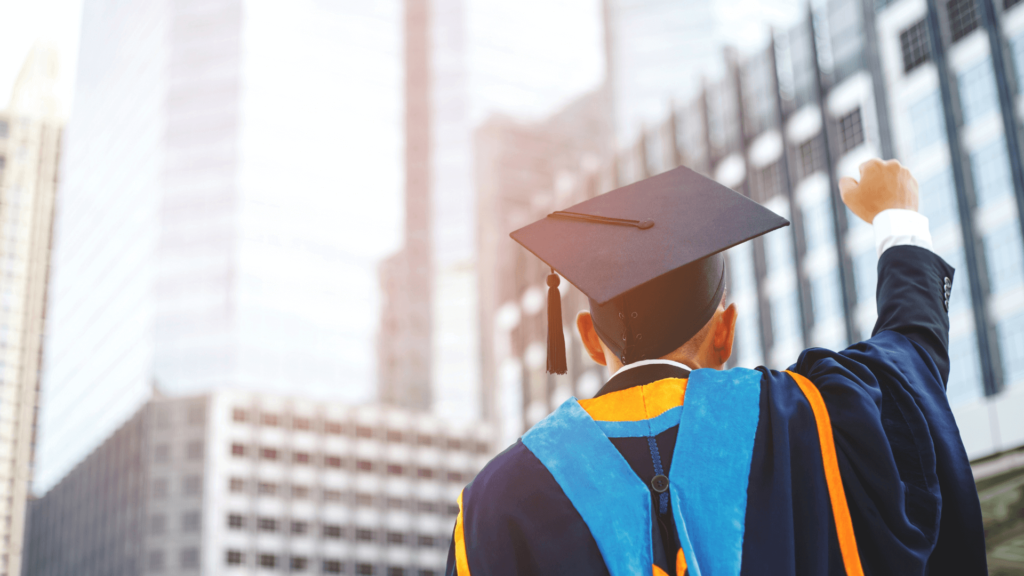 ITIL Certification
Obtaining an ITIL certificate is a key aspect of the IT ops career path. This certificate will help you earn more and improve your chances of advancing to IT operations manager.
Bachelor's Degree
While a bachelor's degree is not a firm requirement to succeed in the tech industry, it does put you a step ahead of the competition. The most typical majors for IT operations managers are:
Computer science
Business
Information technology
Getting a bachelor's degree in technology management is also helpful in the career path to becoming an IT operations manager. This degree will help you get jobs in database development, analysis, programming, and other entry-level IT roles.
Once you have the necessary experience and education, you can move up to a more advanced position as a supervisor or manager. Ultimately the career path can go as far as a Chief Technology Officer or IT Director.
Master's Degree
Obtaining a master's degree will prove beneficial if your goal is to rise to more advanced roles in the IT division, such as management. Many employers will want to know that you have invested time in becoming educated in the field. However, if you have many years of experience in IT, you won't need a master's degree to get a position as an IT operations manager.
If you choose to pursue a master's degree, select a course of study that highlights technical, strategic, and management-focused skills.
The 7 Best IT Operations Management Courses in 2023 👩‍🏫
Good luck! Subscribe to learn more and improve your IT operations management skills!😉